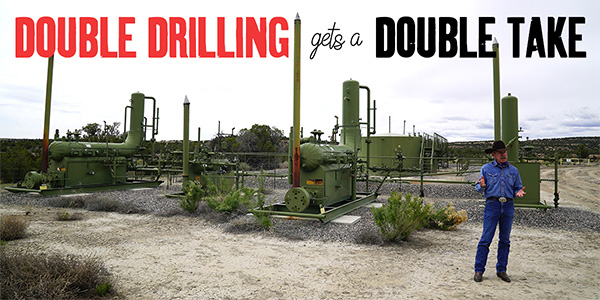 We are thrilled to report that the newly appointed members of New Mexico's Oil Conservation Commission have voted to suspend and rehear their recent order that would have doubled the number of gas wells on 1.2 million acres in San Juan and Rio Arriba counties. The case will be reheard on May 9, 2019 providing an opportunity for expanded stakeholder participation and public comment. For more details about the decision, read the article in the Farmington Daily Times.
We'd like to acknowledge the hard work of CAVU ally, Don Schreiber whose leadership and tireless work were the driving force behind this win.
THANK YOU to everyone who made a phone call, sent an email, and/or attended the hearing back in November. Your voices truly made a difference in the fight to protect New Mexico's public health and environment.
This week's developments are an encouraging sign that the new administration including Governor Michelle Lujan Grisham, State Land Commissioner Stephanie Garcia Richards, and Secretary of Energy, Minerals and Natural Resources Sarah Cottrell Propst truly value public input, scientific analysis and the wellbeing of our communities in their decision-making process.
With advocates like you and decision-makers like these, we feel confident that common sense methane rules balancing economic development with climate and health concerns can be achieved.