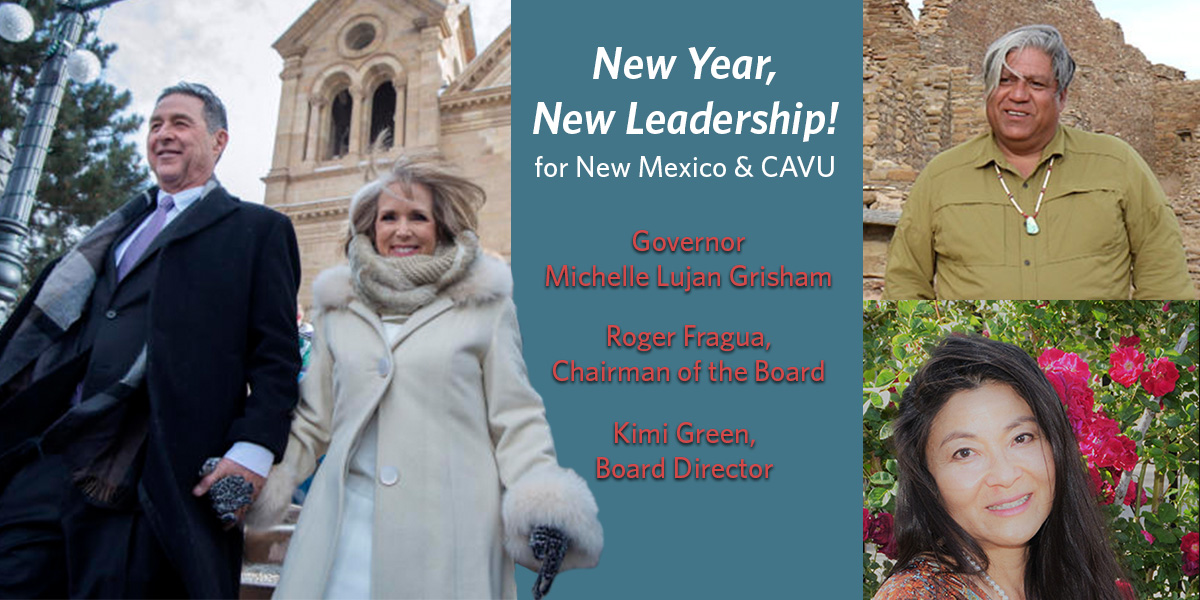 We are excited to share that CAVU is increasing its capacity to better work on the pressing issue of climate change and methane mitigation throughout the West by expanding its leadership team in 2019. As our new Chairman of the Board of Directors, Roger Fragua will help lead efforts at the intersection of public, private and tribal partnerships. Also joining the Board is longtime philanthropic strategist, Kimi Green.  For more on CAVU's new additions, click here for bios.
As you know, we have been laying the groundwork for state-based methane waste solutions in New Mexico through UNEARTHED. The film and conversation series drew large crowds to the Lensic Performing Arts Center and engaged leadership, including our new governor, in productive discussions about energy and climate issues – in fact we've reached more than one million people in the past year! Now it's time to hold our leaders accountable.
"With new leadership in the state house, comes new opportunity to makes real gains for our state," said CAVU's Executive Director, Jordan Vaughan Smith. "In her inauguration speech, Governor Michelle Lujan Grisham signaled her intention to move forward with a methane mitigation rule to protect New Mexico's public health, climate and economy. Now is the time to double-down on our commitment to making a better future for New Mexico by adding capacity to our organization with these accomplished professionals who will help us do just that."
But we still need your help! Tell our Governor that you support her plans to end methane waste in our state.