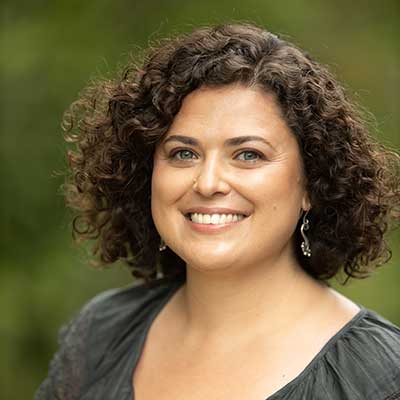 Liliana Castillo is CAVU's deputy director and joins the organization from Conservation Voters New Mexico. Liliana's career has centered on amplifying unheard voices, creating accountability and a world centered on truth. She has done so through journalism and working for non-profit organizations that help others. Liliana earned her Bachelor of Arts at the University of North Texas in photojournalism with a minor in social sciences.


Born in Montana, Liliana was raised with respect and love for nature, specifically the mountains. She is on a continuous quest to capture and preserve the natural beauty of the world in photographs and words. After growing up moving around frequently, Liliana has found her home in New Mexico and the West and is elated to be able to help improve and protect the Land of Enchantment through her work at CAVU.
Liliana enjoys hiking, spending time with her pup Clementine, yoga and cooking.